The Maxwell Name is more than a logo
Our name is our heritage and is worn by each of our products as a guarantee of quality and a commitment to excellence. It's a promise of honesty, integrity, competence, hard work, and a sincere interest in the success of our customers.
Back In 1975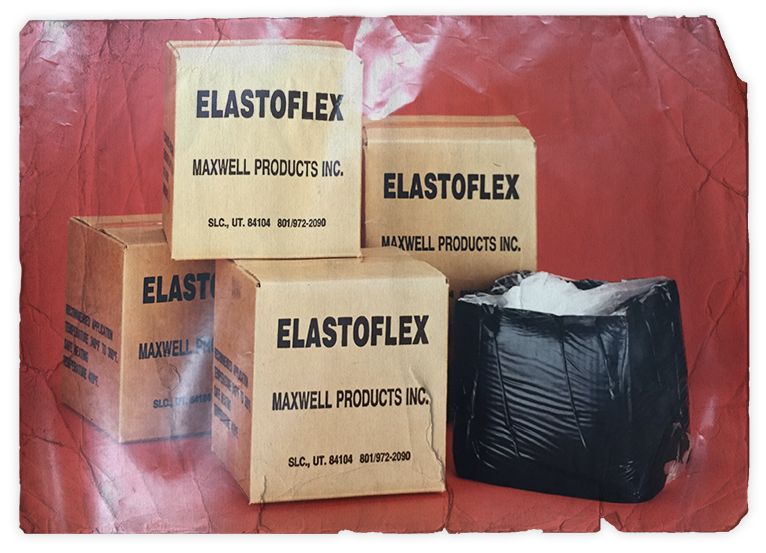 Brothers Ted and Delwyn Maxwell were school teachers in Southern Utah, running a pavement maintenance business during their summer breaks. After moving to Salt Lake City to pursue their business full time, the Maxwells found that the products available were not delivering the performance they felt their customers deserved. True to their upbringing, Ted and Del knew if they wanted it done right, they would have to do it themselves.
The Maxwells leveraged their knowledge of chemistry and years of contracting experience to formulate products they could be proud to put their name on. As they began applying their new products, word spread, and other contractors sought to provide their customers with the same high-quality results. Soon, the brothers were manufacturing full time, and Maxwell Products was born. It was these first, pioneering steps that led the Maxwell brothers down a road Maxwell Products, Inc. is still proud to travel today.
A New Millennium
While still a family owned company, Maxwell Products has grown into a leading manufacturer of pavement maintenance solutions by combining our original, small business ideals with decades of painstaking research and development. Our hard work has yielded product improvements, industry-defining innovations, and advanced, patented technologies.

InteliBond™ technology:
InteliBond technology is the result of more than 40 years of advanced polymer chemistry, cutting-edge raw materials, and proprietary industry know-how. Sealants formulated with inteliBond, flow smoother to quickly and completely fill cracks and joints, bond to pavement surfaces longer, stretch farther with less stress on crack walls, set up quicker, and resist tracking better.
PolySkin™ meltable packaging:
The original, meltable package, PolySkin eliminates the hassle of box cutters and cardboard waste, while also providing stable, weatherproof storage. PolySkin's quick-dissolve, polymer bead construction eliminates the messy clogs and tangles commonly found with the plastic liners and wrappers of inferior meltable packaging.
Maxwell Products offers a full line of the industry's best quality crack sealants, mastics, and joint sealants to meet every application, specification, and budget.
What Does the Future Hold?
With over 40 years in business and thousands of satisfied customers worldwide, Maxwell Products has built a solid foundation for the next generation of pavement maintenance solutions. We continually add new talent and resources to help us create state-of-the-art solutions for a wide range of common pavement maintenance issues.
Your Industry Partner
Whether you own a contracting business or manage public roads, you need more than just a materials provider. You need a partner who identifies your problems and works diligently to deliver solutions, so contact us today and let us know how we can help you.
"Maxwell's been a great company to work with. I've seen them make their products better and better every year. They've been a huge part of our success, and our growth is because of them."
We are ASTM members and manufacture many products designed to meet or exceed common, standard specifications. If we don't make a product that meets your requirements, talk to a member of our sales team to explore a solution customized to your needs.
Maxwell Products has the right solution for your job, and we're ready to help. With us you're more than just a customer, you're part of the family.