We're back in the autumn portion of the calendar, which means little witches, and ghouls, and superheroes (oh, my!) will be running about. It's time for candy, and costumes, and tricks!
As with any Halloween, you start with the little ones. You don't get major distress until the little ones grow up, and, in this case, the "little ones" are pavement cracking.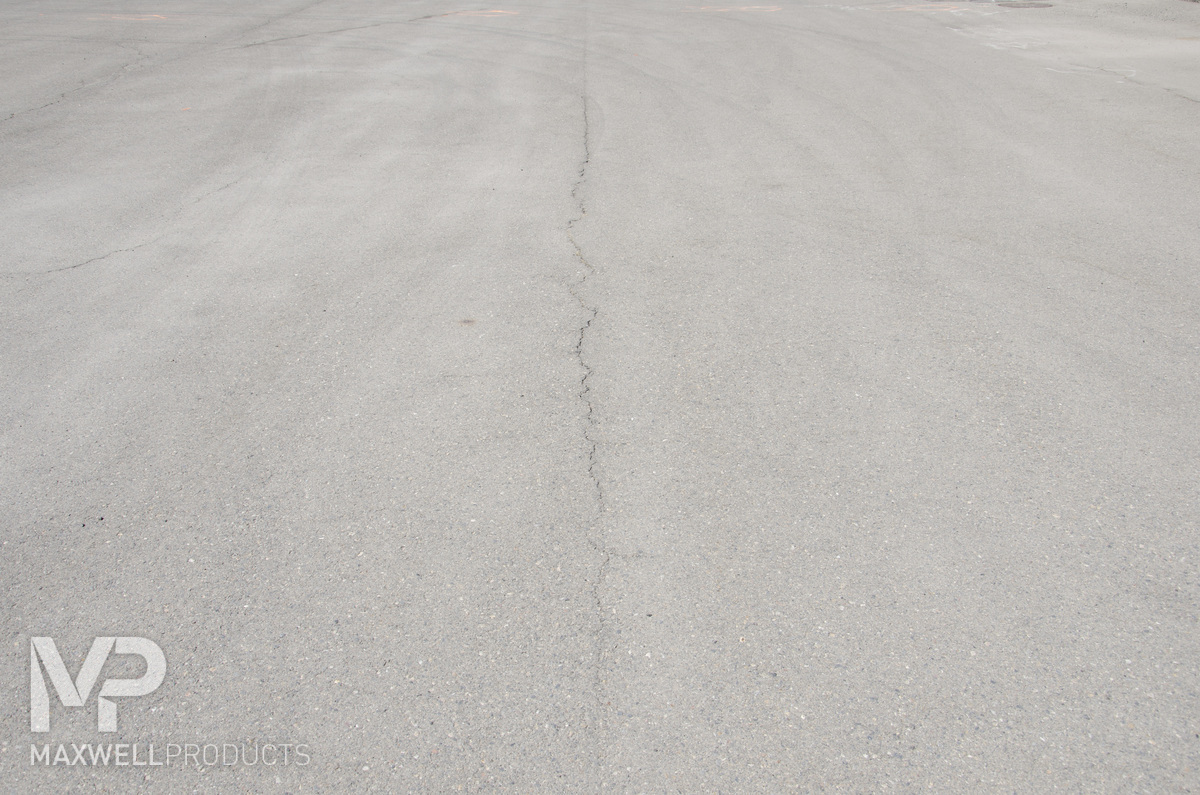 Elastoflex and NUVO crack sealants are the perfect materials to fill these cracks and seal and protect them from the terror of water penetration. Water not only erodes the pavement base, but can also wash incompressible into the fissure and, in winter, can freeze and ice wedge the cracks. This creates even wider cracks and, eventually, voids and potholes.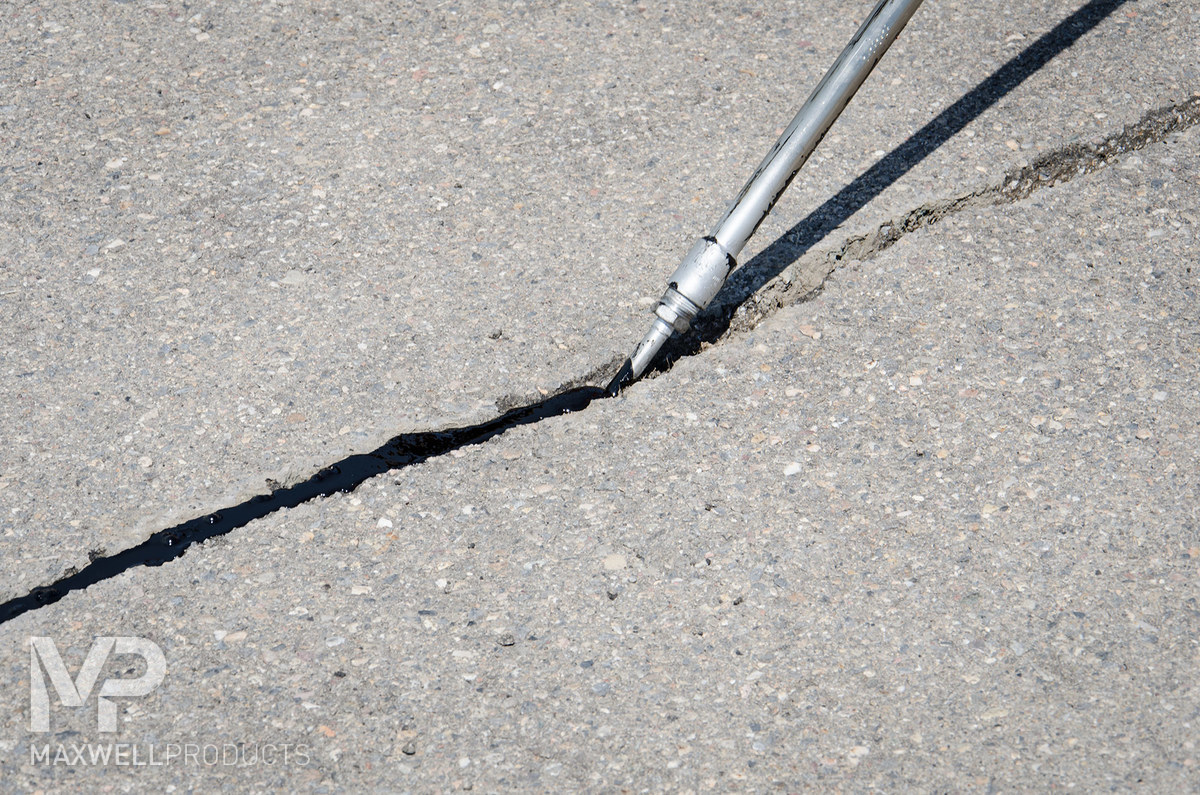 Next you have the teenagers of pavement distress, wide cracks. They can be a bit annoying, but they can be managed with the right methods.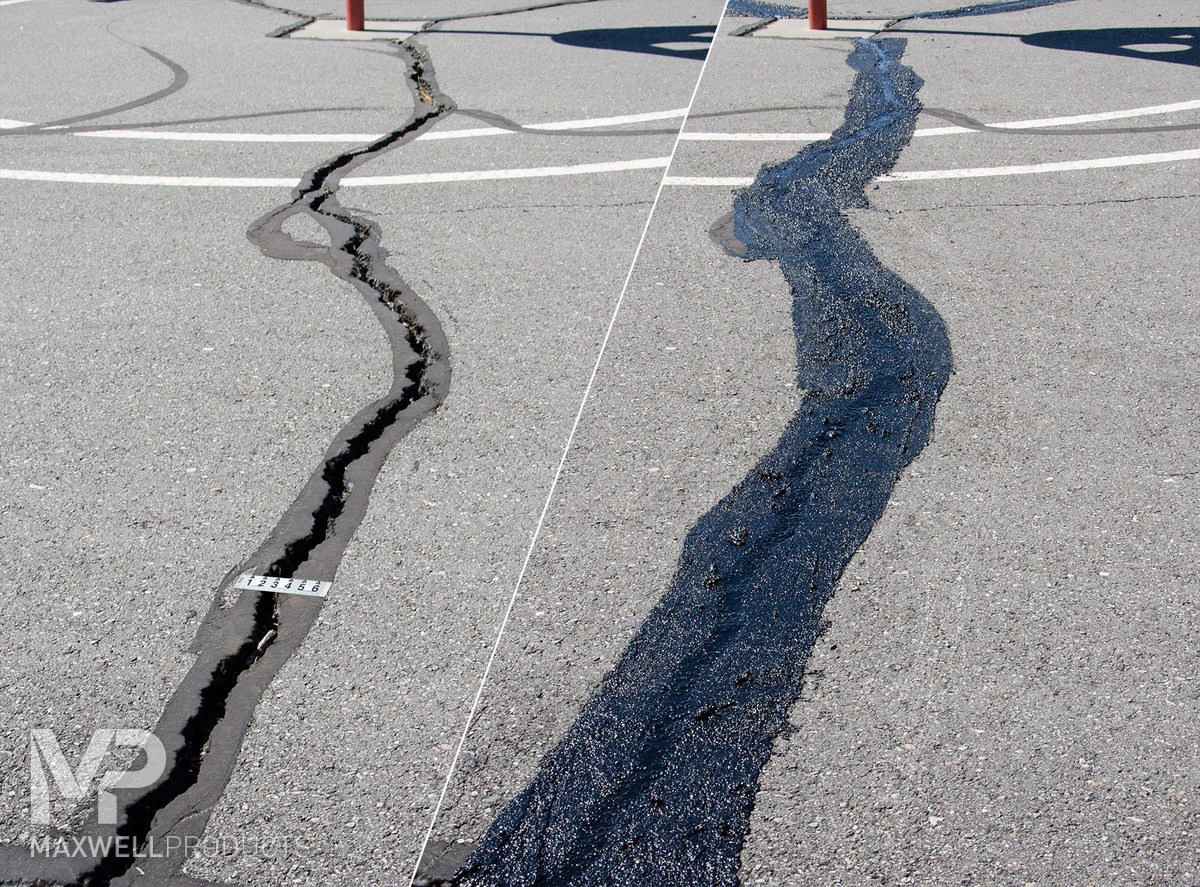 Once a crack reaches this stage of development, pavement needs something more substantial than mere crack sealant. That's where Maxwell Products' GAP-Mastic products come in. A hot-pour, asphalt-based product, combined with engineered aggregates, GAP-Match fills the fissure and seals out moisture and debris.
Another frightening form of pavement damage is cupping. Cupping occurs when water infiltrates cracks, erodes the base, and the overlying pavement just collapses into the void beneath. It's pavement distress akin to a small sink hole! (Gophers can sometimes produce the same type of damage by burrowing underneath warm pavement, but I digress.)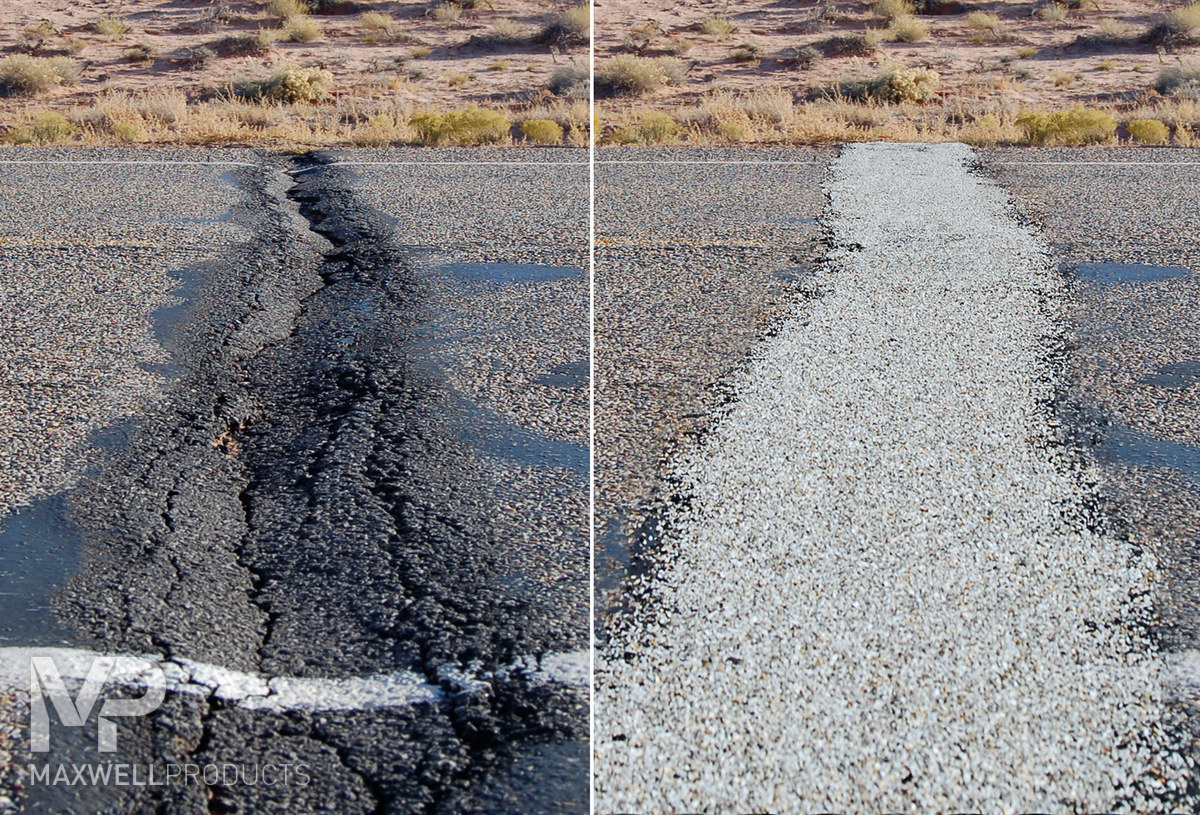 GAP-Mastic to the rescue! Yes, another application for our mastic product is to repair the damage from pavement cupping and smooth out the commute.
And lastly, the dreaded pothole! This is the more mature stage of pavement distress, and one of the most… uh… distressing. They can be shallow. They can be deep, but they always ruin the ride quality of roadways and can, in some cases, cause severe damage to tires, wheels, and car bodies.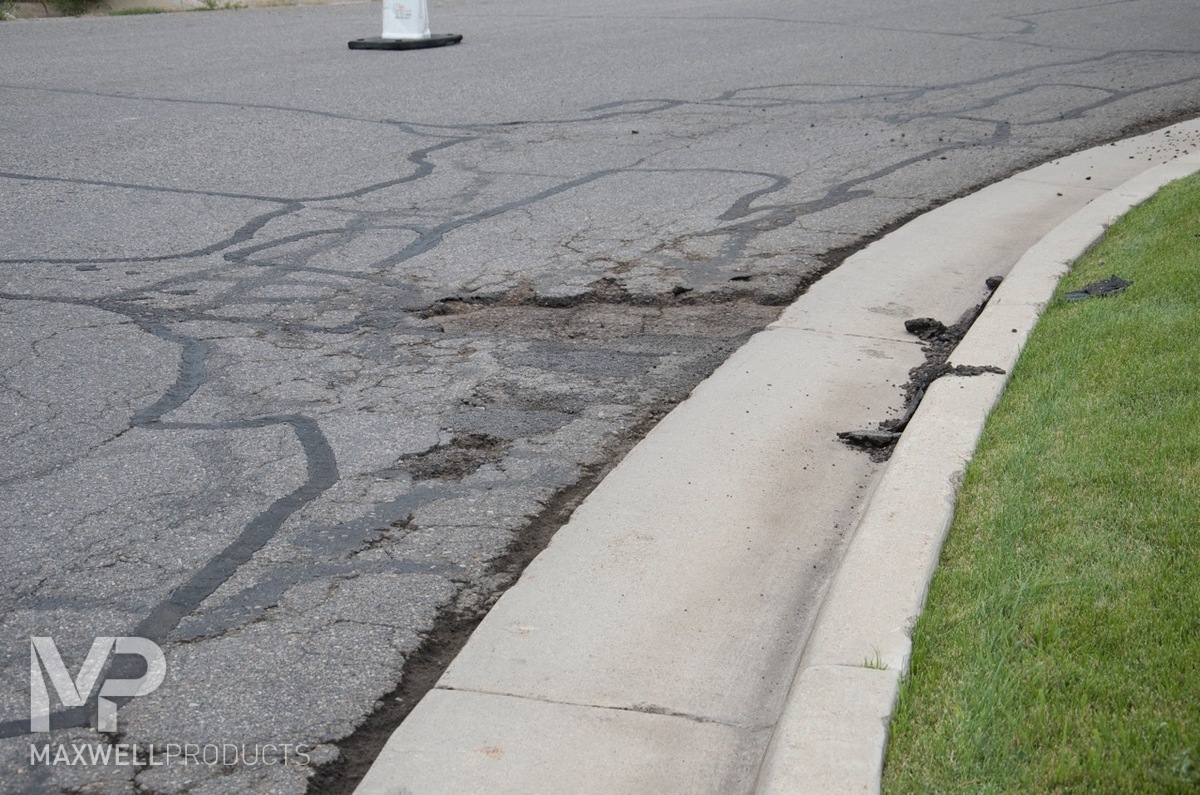 This particular pothole is accompanied by cracking and alligatoring in nearby pavement. For this type of pavement damage, Maxwell Products developed GAP-Patch, an upgraded repair over previous, traditional pavement materials. GAP-Patch is both load-bearing and flexible, adhesive and moisture sealing.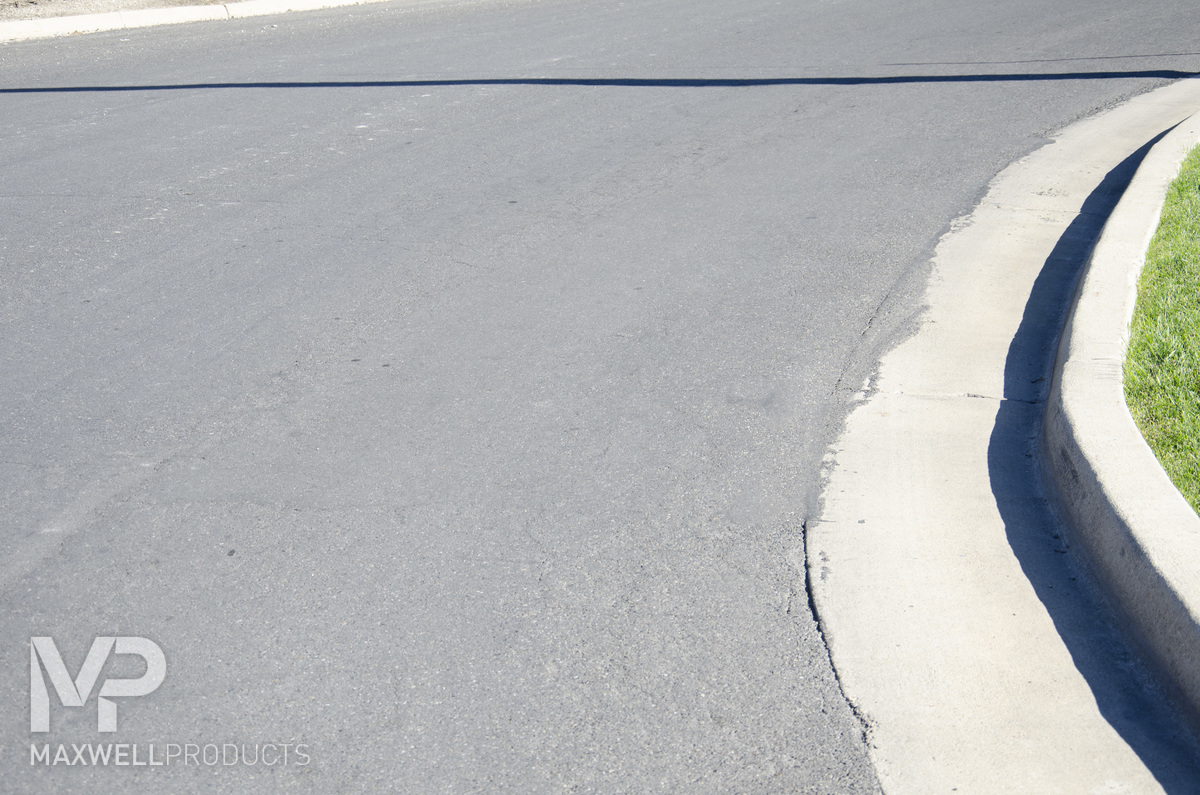 Pavement is repaired, and ride quality is restored. GAP-Patch is specifically designed to accommodate base defects and excess ground movement.
Scariest of all, some segments of pavements just deteriorate beyond the ability of simple repair methods and must be disinterred and replaced. Once again, GAP-Patch is the hero of this horror story, the right material to effect this particular type of localized repair.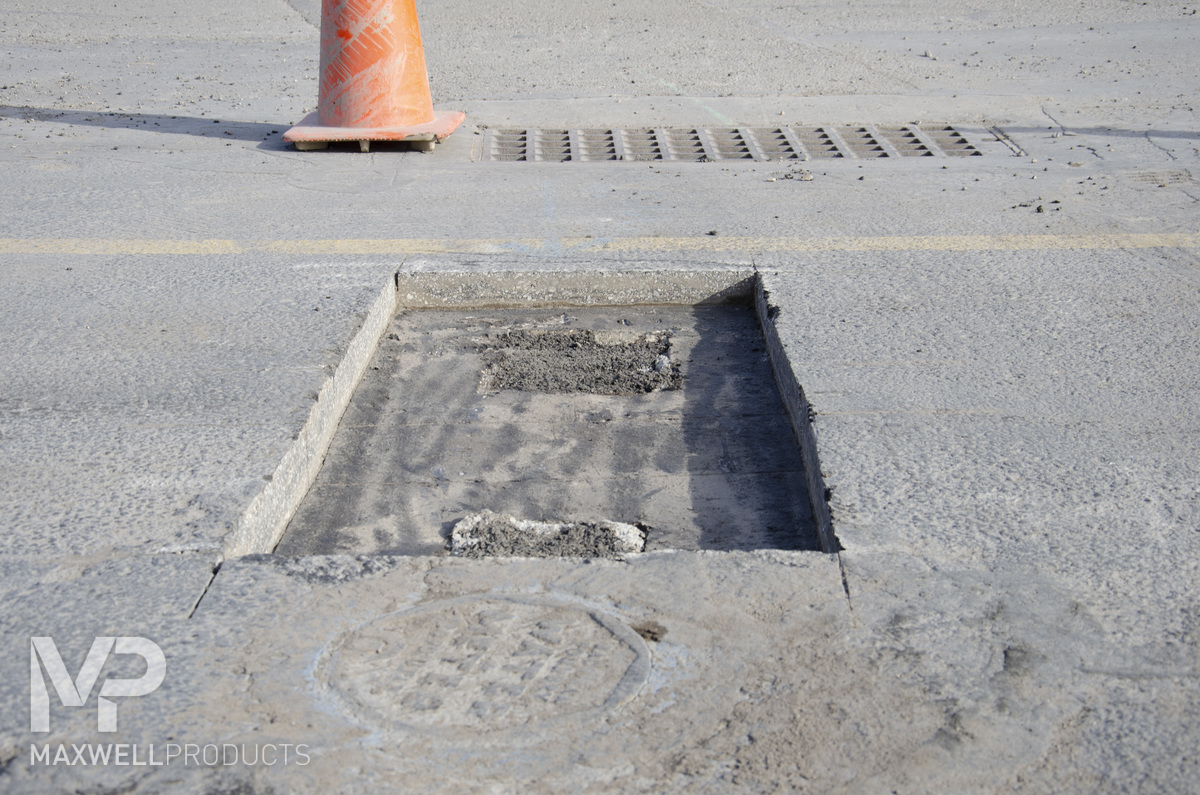 GAP-Patch is durable enough to be used on highways, rural roads, back country roads, and even, as you see here, parking lots.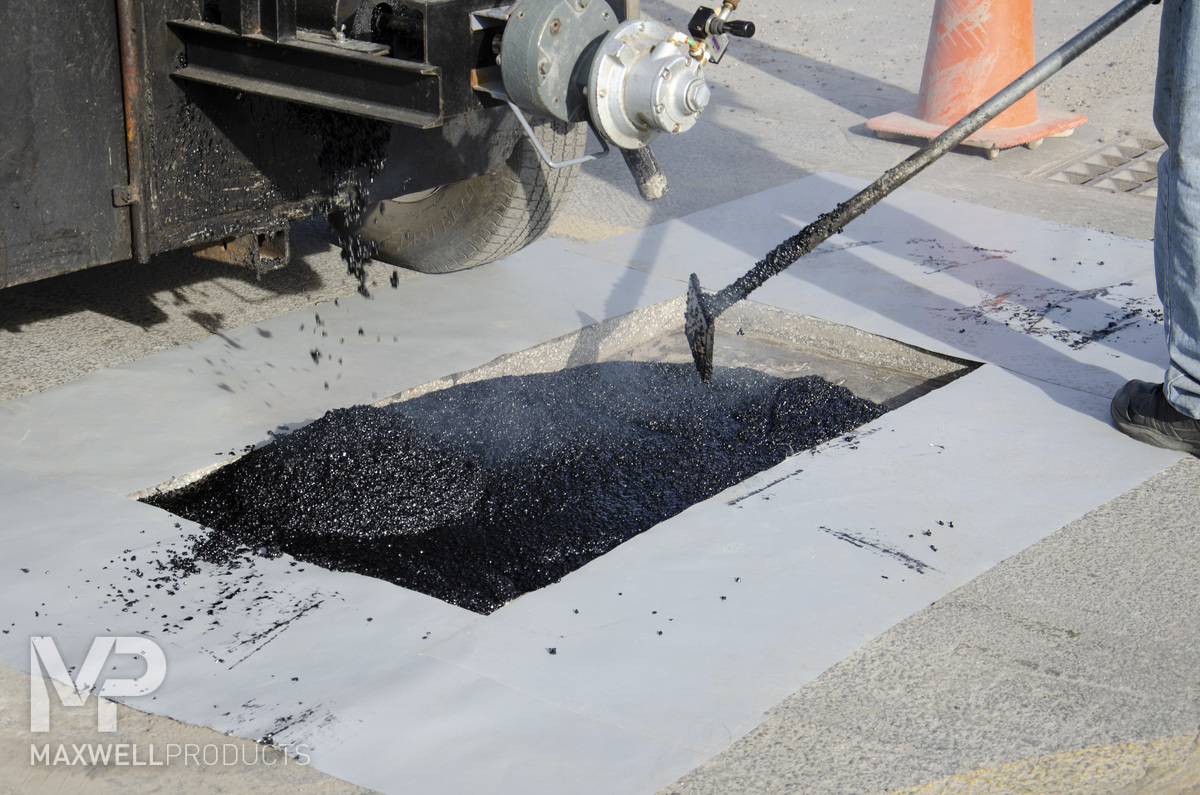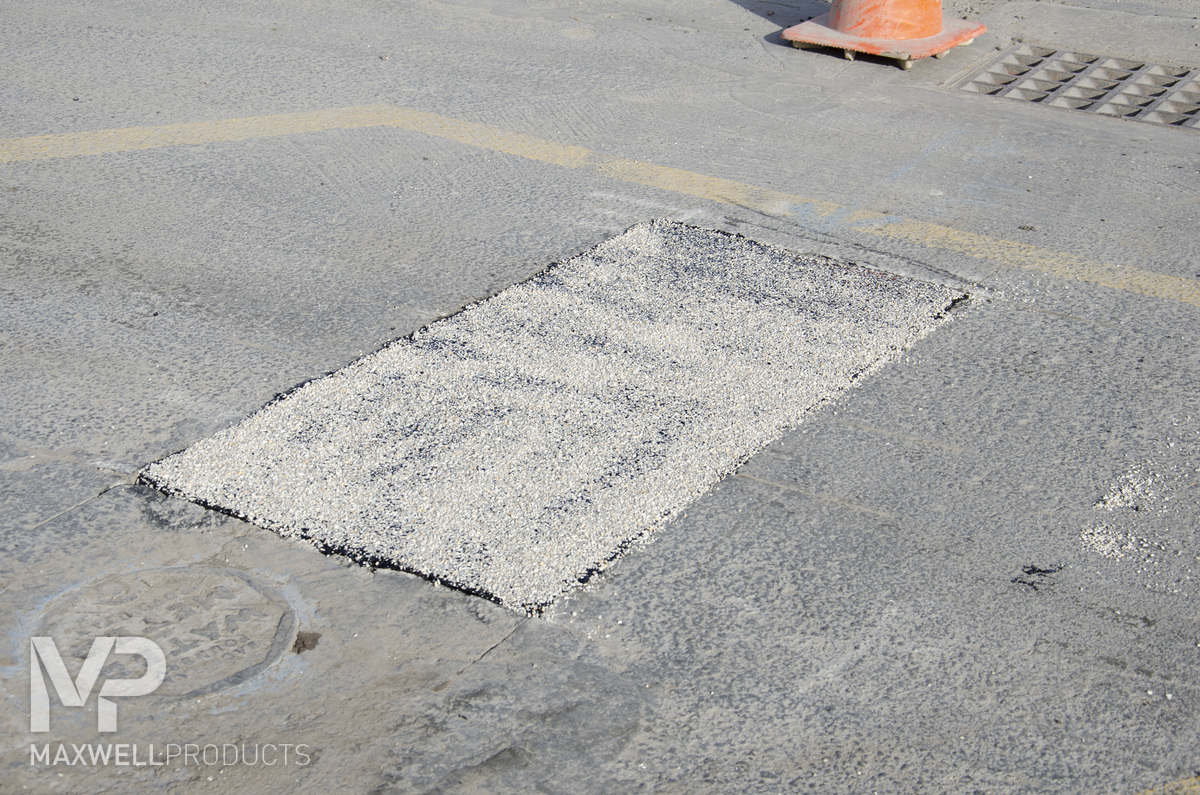 So have fun out there this Halloween. And regardless of which night you choose to dress up and celebrate All Hallows Eve, remember to keep a careful eye out for children (AND potholes!).